College News
Fifth International Fire Ecology and Management Congress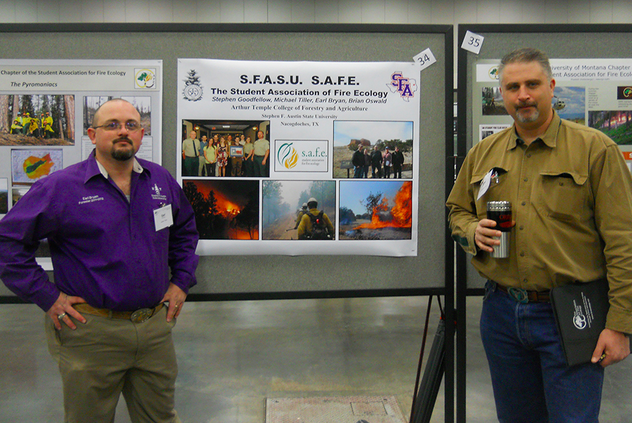 December 3-7, 2012 members of the Stephen F. Austin State University Student Association for Fire Ecology traveled to Portland, Oregon for the Fifth International Fire Ecology and Management Congress.

Students attended workshops, made valuable contacts, and saw presentations from faculty, students and professionals from around the world. According to students, research and professional presentations were diverse, offering new insight into differing aspects of fire ecology at both the international and regional level.

Read More →
Newsletter - Summer 2012
For information on what is happening in the Arthur Temple College of Forestry and Agriculture, check out the summer 2012 newsletter in its new format. It has been redesigned and now covers the entire college — forestry, agriculture, environmental science, and spatial science. There is something for everyone from alumni to prospective students. You'll find student, faculty, and alumni profiles, college news, student organization highlights, and much more.
Read More →